Las Vegas Museums - Entertainment for All Ages

Las Vegas Museums entertain and educate guests of all ages.
If you are visiting downtown, be sure to visit The Mob Museum and the Neon Museum.
The Mob Museum features exhibits that depict the story of organized crime and the men who fought against it. The Neon Museum covers two-acres and displays vintage Las Vegas signs from the past.
Kid-friendly Las Vegas museums include the DISCOVERY Children's Museum located next to the Smith Center, the Las Vegas Natural History Museum with its 35-foot-tall Tyrannosaurus Rex, and the Nevada State Museum, located next to the Springs Preserve.
---
Best Las Vegas Museums
The Mob Museum
Address: 300 Stewart Avenue, Las Vegas, NV 89101
Phone: (702) 229-2734
The Mob Museum presents a bold and authentic view of organized crime's impact on Las Vegas history, as well as its unique imprint on America and the world.
The exhibits in this Las Vegas museum depict the story of organized crime and the men who fought against it.
Experience the real stories and actual events of Mob history via interactive and engaging exhibits that reveal all sides of the story about the role of organized crime in the United States.
Note: Due to the graphic nature of the subject material, this museum may not be suitable for everyone. For parents of children under 12, discretion is advised.

---
The Neon Museum Las Vegas
The Neon Museum Las Vegas, Photo by Miguel Discart, Flickr

Address: 770 Las Vegas Blvd. North, Las Vegas, NV 89101
Phone: (702) 387-6366
Founded in 1996, the Neon Museum is dedicated to collecting, preserving, studying and exhibiting iconic Las Vegas signs for educational, historic, arts and cultural enrichment.
The Neon Museum campus includes the outdoor exhibition space known as the Neon Boneyard, a visitors' center, and the Neon Boneyard North Gallery which houses additional rescued signs and is available for weddings, special events, photo shoots and educational programs.
The Neon Museum Boneyard is only available to the public through an hour long guided tour.  Tours are at this Las Vegas museum are available seven days a week and tour times vary based on the season.

---
Discovery Children's Museum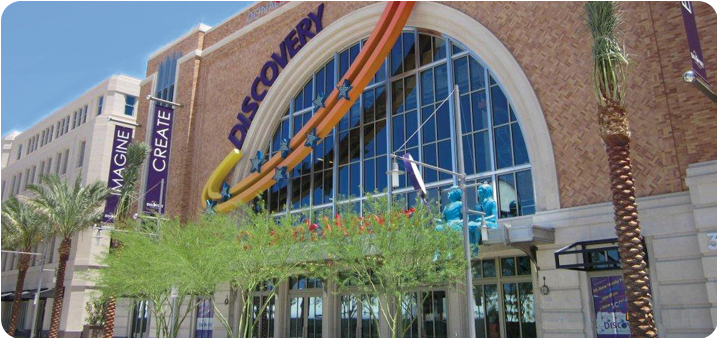 Address: 360 Promenade Place, Las Vegas, NV 89106
Phone: (702) 382-KIDS
The Discovery Children's Museum is located in downtown Las Vegas (in Symphony Park), adjacent to The Smith Center.
This three-story museum is full of interactive exhibits promoting art, science, and culture. There are nine themed exhibition halls that feature a variety of learning experiences that educate as well as entertain.
There is a 5,000 square foot space dedicated to traveling exhibits from some of the top museums in the U.S.

---
Las Vegas Natural History Museum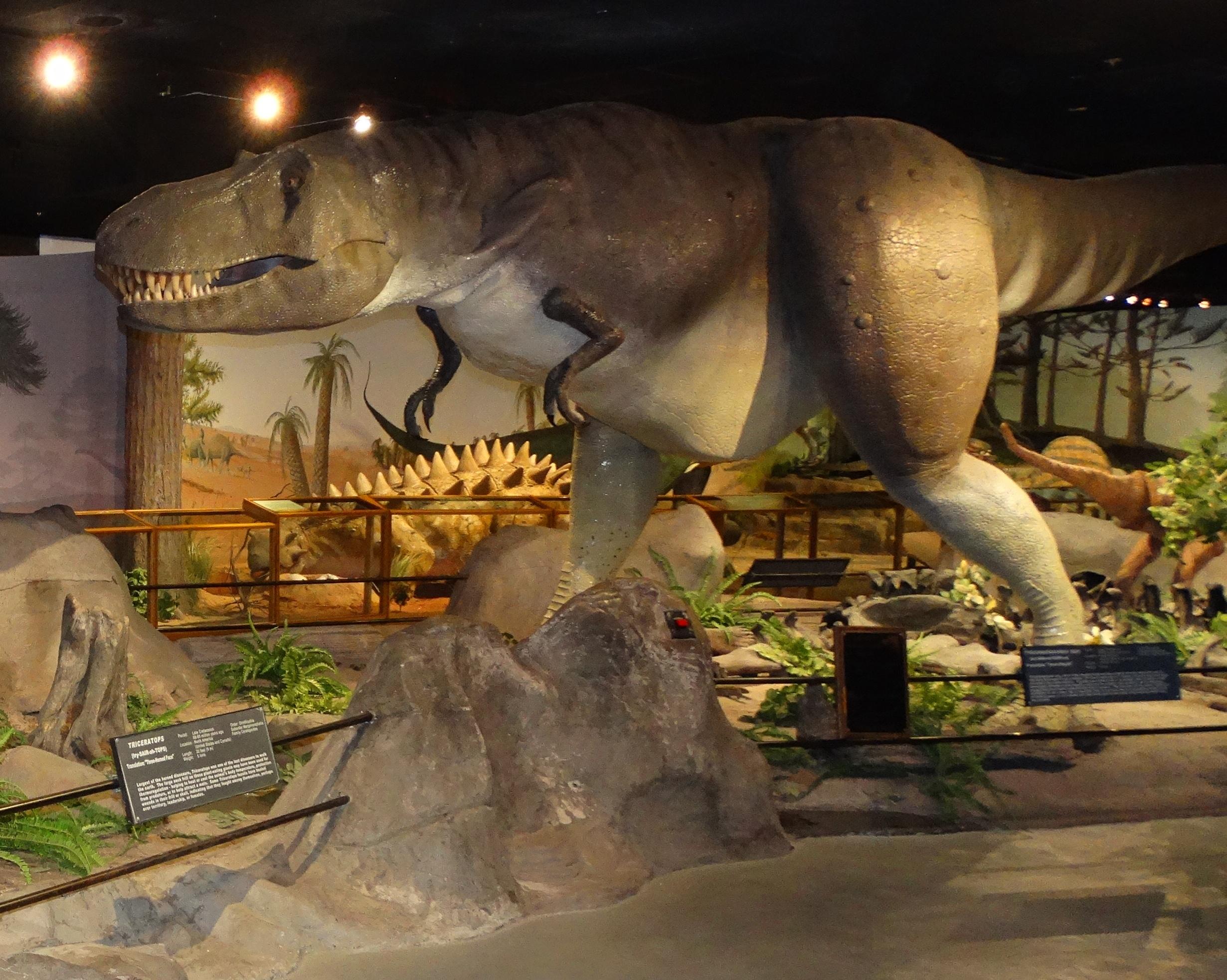 Address: 900 Las Vegas Blvd. North, Las Vegas, NV 89101
Phone: (702) 384-3466
The Las Vegas Natural History Museum opened in 1991 and is dedicated to educating children, adults, and families in the natural sciences, both past and present.
Through its interactive exhibits, educational programs, and the preservation of its collections, this Las Vegas museum presents an understanding and appreciation of the world's wildlife, ecosystems, and cultures.
---
Nevada State Museum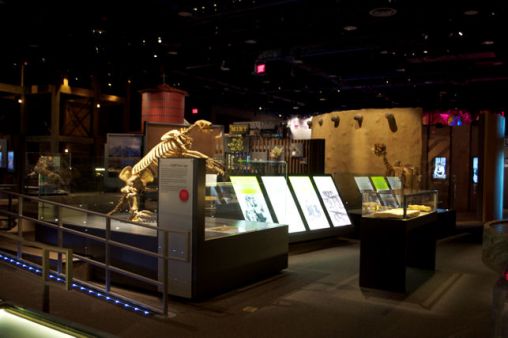 Address: 309 S. Valley View Blvd., Las Vegas, NV 89107
Phone: (775) 687-4810
The Nevada State Museum features a permanent exhibit and a rotating exhibit that changes every few month.
The permanent exhibit informs visitors about Nevada's geology, mining and railroad history, as well as fossil and desert life. The rotating exhibit includes a variety of Nevada art work.
Visit the gift shop to purchase souvenirs that include jewelry, art, stuffed animals, and other such as art, jewelry, Nevada history themed items.

---
National Atomic Testing Museum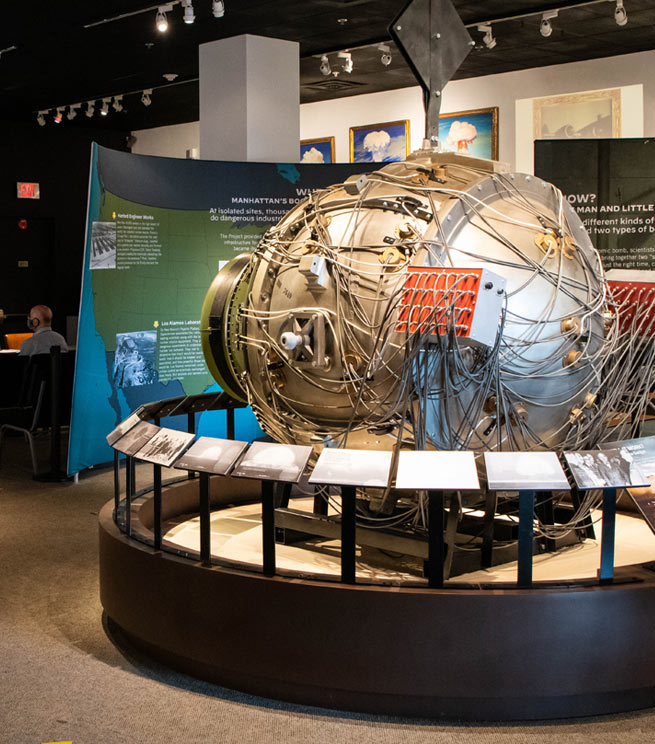 Address: 755 E. Flamingo Road, Las Vegas, NV 89119
Phone: (702) 794-5151
The National Atomic Testing Museum showcases some of the rarest artifacts relating to the nation's atomic testing program. 
Nowhere else can you see a large nuclear reactor that was used in the development of the nuclear rocket and the first air-to-air missile, Genie.
Personal atomic weapons that were developed to use in place of conventional weapons such as the Backpack Nuke and the Davy Crockett Weapon System (recoilless gun) are placed throughout the 8,000 square feet of museum exhibits.
---
Madame Tussauds Wax Museum at The Venetian
Address: 3555 South Las Vegas Blvd., Las Vegas, NV 89109
Phone: (702) 492-3960
At Madame Tussauds Las Vegas is a two-story, 30,000 square foot Las Vegas museum featuring lifelike wax figures of film stars, sports stars, and even your favorite super heroes.
Take a picture with your favorite celebrity or superhero, and feel free to get up close and personal (touching is encouraged!).
Some of the wax figures and displays are interactive. The Marvel 4-D Theater allows guests to be a part of the action (be careful, you could get wet) as the superheroes.
Madame Tussauds rotates new wax figures regularly, to keep the attraction fresh and exciting.

---
Clark County Museum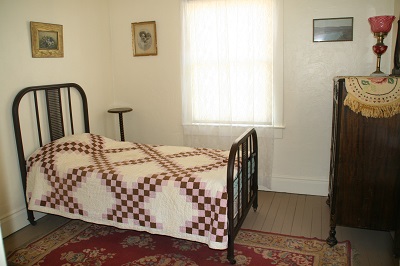 Address: 1830 S. Boulder Highway, Henderson, NV 89002
Phone: (702) 455-7955
The Clark County Museum is a 30-acre site that features a modern exhibit hall with a timeline exhibit about southern Nevada from pre-historic to modern times and a collection of restored historic buildings that depict daily life from different decades in Las Vegas, Boulder City, Henderson and Goldfield.
Points of interest include, Heritage Street which is a unique collection of historic homes, restored to recreate the lifestyles of important periods in local history. 
Railroad buffs will enjoy touring the 1932 Boulder City Depot and see a real 1918 Union Pacific steam engine and walk through an old-time Crummy, (railroad talk for caboose). 

Enter a mining exhibit filled with mineral specimens, wander through a resurrected ghost town and a half-mile nature trail... visit a pueblo of the ancient ones.
---
Lost City Museum
Address: 721 South Moapa Valley Blvd., Overton, NV 89040
Phone: (702) 397-2193
The Lost City Museum studies, preserves, and protects prehistoric Ancestral Pueblo (Anasazi) and other cultural sites and artifacts of Southern Nevada.  
Built in 1935 by the National Park Service, as part of Nevada's Division of Museums and History, the museum strives to educate visitors from around the world about the rich cultural history of Nevada.
Artifacts on display include baskets, jewelry, pottery, and tools.
---
Nevada State Railroad Museum
Address: 2180 South Carson Street, Carson City, NV 89701
Phone: (775) 687-6953
The Nevada State Railroad educates visitors and the community about Nevada railroad history. 
In addition to permanent exhibits, select pieces of equipment in the collection are restored and operated throughout the year.
The equipment is operated to demonstrate steam and early gasoline technology and provide visitors with a first-hand experience with railroad history through the sights, sounds and sensations of a train ride.

---
More Las Vegas Attractions
---