Cirque Du Soleil Las Vegas Shows
Each Cirque Du Soleil Las Vegas show features a central theme and story line. There are currently seven breathtaking shows playing in Las Vegas.
Click on the links below to learn about the theme of each show and purchase tickets to reserve your seats.
Cirque Du Soleil Las Vegas - Featured Shows
---
KÀ by Cirque Du Soleil - MGM Grand Hotel & Casino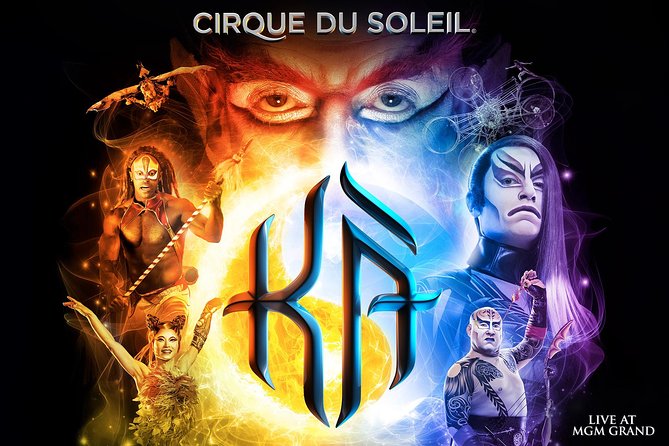 Location: MGM Grand
Show Times: Tuesday-Saturday at 7:00 pm and 9:30 pm; black out Sundays and Mondays

Age limit: 5+
KÀ by Cirque Du Soleil Las Vegas is an amazing gravity-defying production that tells the heroic tale of twins on a perilous journey to fulfill their shared destiny.
This extravagant production features incredible acrobatics, fierce martial arts, blazing pyrotechnics and awe-inspiring aerial adventures.
The title of the show, KÀ, is inspired by the ancient Egyptian belief in the " KÀ", an invisible spiritual duplicate of the body that accompanies every human being throughout this life and into the next.

KÀ combines complex automation, pyrotechnics, innovative puppetry, and multimedia projections that captivate and immerse the audience in the story that unfolds on stage.

---
Michael Jackson One - Mandalay Bay Resort & Casino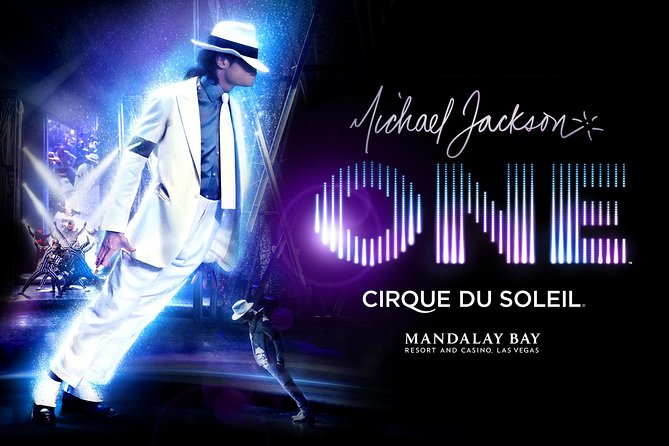 Location: Mandalay Bay Resort & Casino
Show Times: Friday, Saturday, Monday and Tuesday at 7:00 pm and 9:30 pm, Sunday - at 4:30 pm and 7:00 pm. Black out Wednesdays and Thursdays
Hailed by Rolling Stone as "A virtual parade of 'wow' moments", Michael Jackson ONE is an electrifying fusion of acrobatics, dance and visuals that reflects the dynamic showmanship of the King of Pop, immersing the audience into the world of Michael's music.
 Michael's powerful music – presented in a state-of-the-art surround-sound environment – ONE takes the audience through a series of visual and musical scenes, at the heart of a world that is in turn majestic, playful, magical and heart-warming.
---
Mystère by Cirque Du Soleil - Treasure Island Las Vegas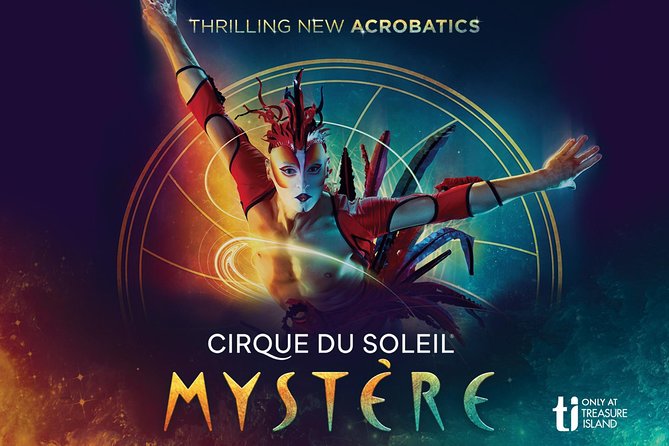 Location: Mystere Theatre - Treasure Island
Show Times: Saturday-Wednesday at 7:00 pm and 9:30 pm; black out Thursdays and Fridays

Age limit: 5+
Mystère by Cirque Du Soleil Las Vegas is the classic must-see production directed by Franco Dragone.
The show combines the powerful athleticism, high-energy acrobatics and awe-inspiring imagery that have become Cirque du Soleil's trademark.
This Las Vegas show is performed exclusively at the Treasure Island Hotel and Casino within a 1600-seat theater custom built for the show. Audiences are won over by the unique mix of circus skills, street theatre-style comedy, elaborate sets, and colorful costumes.

---
O by Cirque Du Soleil - Bellagio Hotel & Casino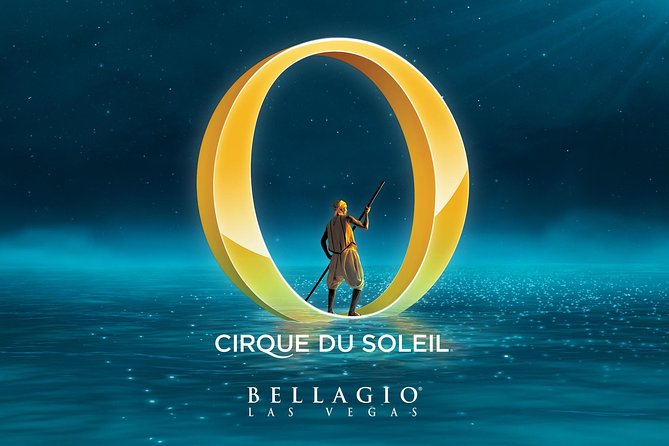 Location: O Theater - Bellagio
Show Times: Wednesday-Sunday at 7:30 pm and 10:00 pm, Usually black out Mondays and Tuesdays

Age limit: 5+
"O" by Cirque du Soleil Las Vegas weaves an aquatic tapestry of artistry, surrealism and theatrical romance.
World-class acrobats, synchronized swimmers, divers and characters perform in, on, and above water to create a breathtaking experience.
Inspired by the concept of infinity and the elegance of water's pure form, "O" pays tribute to the beauty of the theatre - from the simplest street performance to the most lavish of operas - where anything is possible and where the drama of life plays itself out before your very eyes.

---
The Beatles Love - The Mirage Hotel & Casino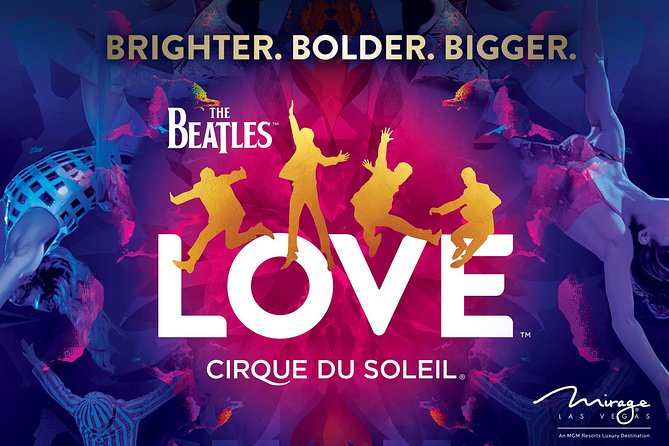 Location: Love Theatre - Mirage Resort & Casino
Show Times: Thursday-Monday at 7:00 pm and 9:30 pm; black out Tuesdays and Wednesdays

Age limit: 5+
The Beatles LOVE by Cirque du Soleil celebrates the musical legacy of The Beatles.
Drawn from the poetry of the lyrics, LOVE explores the content of the songs in a series of scenes inhabited by real and imaginary people.
The international cast channels a raw, youthful energy underscored by aerial performance, extreme sports and urban, freestyle dance.

---
Mad Apple - New York New York Hotel & Casino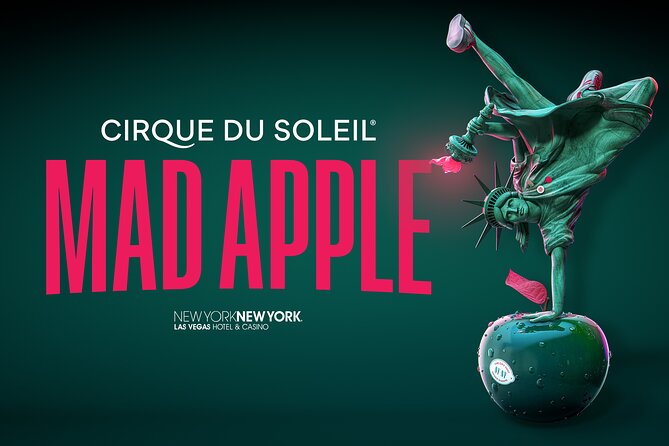 Location: New York - New York
Show Times: Friday-Tuesday at 7:00 pm and 9:30 pm

Age limit: 5+
Mad Apple is an exciting Cirque du Soleil production of high-flying acrobatics, music, dance, comedy, and magic celebrating the city that never sleeps.
Starring comedian Brad Williams, Mad Apple is a nonstop New York thrill ride from the moment you step into the theater. From pre-show magic and libations at the stunning stage bar, to the band playing the biggest hits inspired by the city, this Cirque Du Soleil show combines circus, live entertainment, and New York nightlife culture.
Mad Apple features six brash acts and a dynamic makeup of musicians, dancers, comedians, magicians, and circus performers. Each act is like a snapshot from a different nocturnal side of New York, brought to life by underground stars, high-flying acrobats, street performers, up-and-coming entertainers, and the biggest hits to come out of the City.

---
More Las Vegas Shows and Events
---