Visit Valley of Fire State Park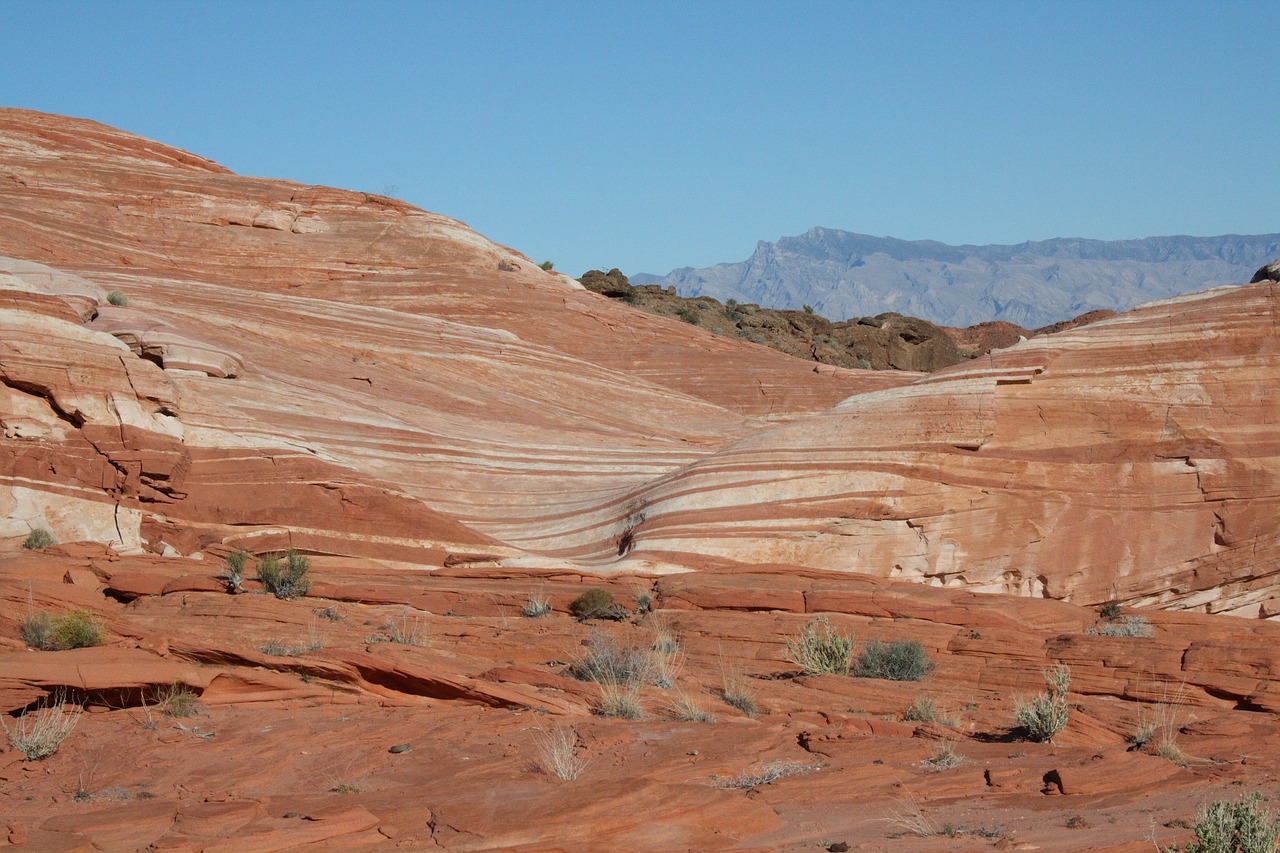 Visit Valley of Fire State Park and experience the brilliant red sandstone formations throughout the park that appear to be on fire when reflecting sunlight.
The park is located 55 miles northeast of Las Vegas. The close proximity makes this state park an easy day trip to add on to your Las Vegas vacation.
Known for its 40,000 acres of bright red Aztec sandstone outcrops nestled in gray and tan limestone, Valley of Fire State Park contains ancient, petrified trees and petroglyphs dating back more than 2,000 years. 
Must-see rock formations to visit include Arch Rock, Atlatl Rock, Beehives, Balanced Rock, White Domes, and Seven Sisters. Rainbow Vista, a viewpoint within the park, is the ideal place to take photos; featuring a panoramic view of colorful rock formations that can be seen for miles. Activities to enjoy include hiking, camping, rock climbing, and picnicking.
A Visitor Center provides exhibits on the geology, ecology, prehistory and history of the park and nearby region. The park also hosts an Annual Atlatl Competition in which participants test their skills with replicas of ancient spears. 
Open year round, the park has numerous campsites equipped with shaded tables, grills and water, as well as many intriguing trails to tempt hikers.
If you are planning a Las Vegas destination wedding, the beautiful landscape of the Valley of Fire is an amazing location for a memorable outdoor wedding or a ceremony to renew your wedding vows.
---
Visit Valley of Fire - Facilities & Amenities

Camping
There are two campgrounds with a combined total of 72 units. Campsites are equipped with shaded tables, grills, water and restrooms.
A dump station and showers are available. All campsites are first-come, first-served. A camping limit of 14 days in a 30-day period is enforced.
RV Camping: RV sites with power and water hookups are available.
Group Area: There are three group areas, each accommodating up to 45 people, though parking is limited. These sites are available for overnight camping and picnicking by reservation only. Call the park for reservations.
Picnicking/Day Use
Shaded areas with restrooms are located at Atlatl Rock, Seven Sisters, the Cabins, near Mouse's Tank Trailhead and White Domes.
Hiking
Many intriguing hikes are available to visitors. When you visit Valley of Fire Park, inquire at the Visitor Center for suggestions on day hikes of varying length and terrain.
Visitor Information
The Visitor Center provides exhibits on the geology, ecology, prehistory and history of the park and the nearby region. It is strongly recommended that each visitor make this an early stop after entering the park. Postcards, books and souvenirs are on sale for your convenience. The visitor center is open daily from 8:30 am to 4:30 p.m. The rest of the park closes at sunset.
Programs
Information about program scheduling may be obtained from either park staff or kiosks. Upon request, special presentations can be arranged for groups.
---
Plants and Animals Within Valley of Fire Park
The area plant community is dominated by widely spaced creosote bush, burro bush and brittlebush.
Several cactus species, including beaver tail and cholla, are also common. The springtime bloom of such plants as the desert marigold, indigo bush, and desert mallow are often spectacular along park roads.
Resident birds include the raven, house finch, sage sparrow and roadrunner. Many migrant birds also pass through the park.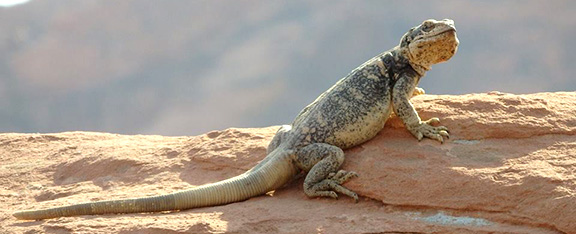 Most desert animals are nocturnal and not frequently seen by the passing motorist.
Many species of lizards and snakes are common in the park, as well as the coyote, kit fox, spotted skunk, black tailed jackrabbit and antelope ground squirrel.

The desert tortoise is a rare species and is protected by state law. If you are lucky enough to come across one please leave this likeable and harmless creature to live its life in peace in its own environment.

---
Visit Valley of Fire State Park
---
Valley of Fire Sightseeing Tours
---
More Day Trips and Tours
---